Welcome to the Granting Wishes Experiment Group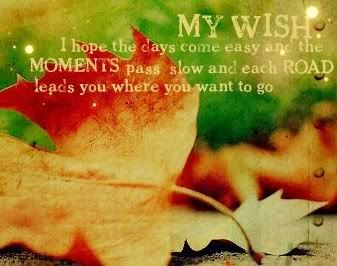 [Based on the discussion, once in the old forum, brought back to the new one]
http://powerfulintent.ning.com/forum/topic/show?id=1335877%3ATopic%3A74418
I hope you find happiness, positive energy, and have fun :]
To whoever started the topic in the old forum, I thank you.
So. What is the Granting Wishes Experiment??
Well...
HERE'S WHAT WE DO.
By listing our wishes, and posting them out in the open, and by READING OTHER'S WISHES, it assists in manifesting them. And sends out lots of positive energy, too, of course :]
Many wishes from the old and new discussion have manifested :]
Wish however way you want -
intend, declare, want...word it however, this is OUR group. Anyone, everyone, is welcome here. Any,
all
wishes and desires are welcome here as well.
RULES:
-Please, let's try to keep the energy postive.
-If anyone has a problem, or is harassed/feels uncomfortable/etc, please let me know. The situation will be reviewed and handled promptly.
-Have Fun!
LOTS OF LOVE
AND HAPPINESS, ALWAYS!